Our Price List
Since June 2021, the Competition and Markets Authority (CMA) has required that all UK funeral directors clearly display a Standardised Price List of basic funeral costs, which you can download from below in a PDF format. We welcome this, as it allows you to compare prices and services between different funeral providers which allows you to think through your options and make a choice suited to you and the life of your loved one.
Download Price List
About Charlton Park
Charlton Park Crematorium has been designed and built to create a serene and beautiful venue for family farewells, remembrance and personal reflection. All people are welcome here and the grounds are open 7 days a week from 8am to 8pm all year round.

The state-of-the-art building nestles in a mature parkland setting that creates a real sense of privacy and calm. Truly individual care from our wonderful staff ensures that this becomes your space, your time, to use as you wish.

Our facilities include the main Ceremony Hall for larger gatherings and The Oak Room for intimate farewells. These spaces can be used for full services or simple committals, whether prior to cremation here or before burial at the nearby Charlton Cemetery.

We want to do all we can to make this a special occasion, to give you sufficient time free from the disturbance of traffic, noise and bustle of other services. That's why we only book one service at any time, and we allow at least 30 minutes between the end of your service and the start of the next.

The entire building is on a single level and designed to be fully accessible to all visitors, and please just ask if you would like a beloved family pet to be part of the farewell too.
Charges and bookings
Take our virtual tour
Take a look around Charlton Park Crematorium from the comfort of your own home. Our interactive tour takes you round all of our facilities and even demonstrates how our special, privacy glass works as you enter the Ceremony Hall.
View our 360 tour
Download our latest brochure here
Find out more about our beautiful grounds and services by downloading our Charlton Park Crematorium Brochure.
Download Brochure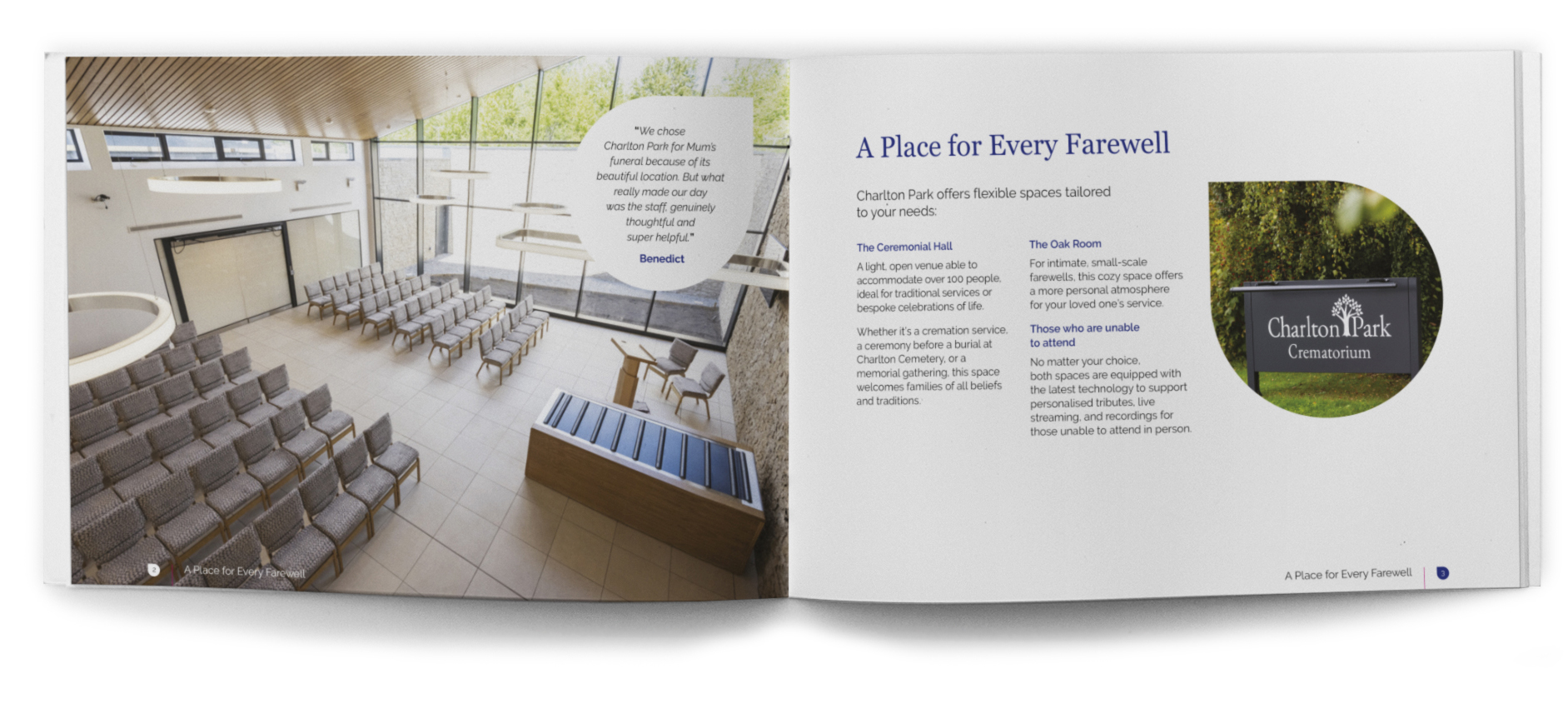 Book of Remembrance
The perfect way to remember a loved one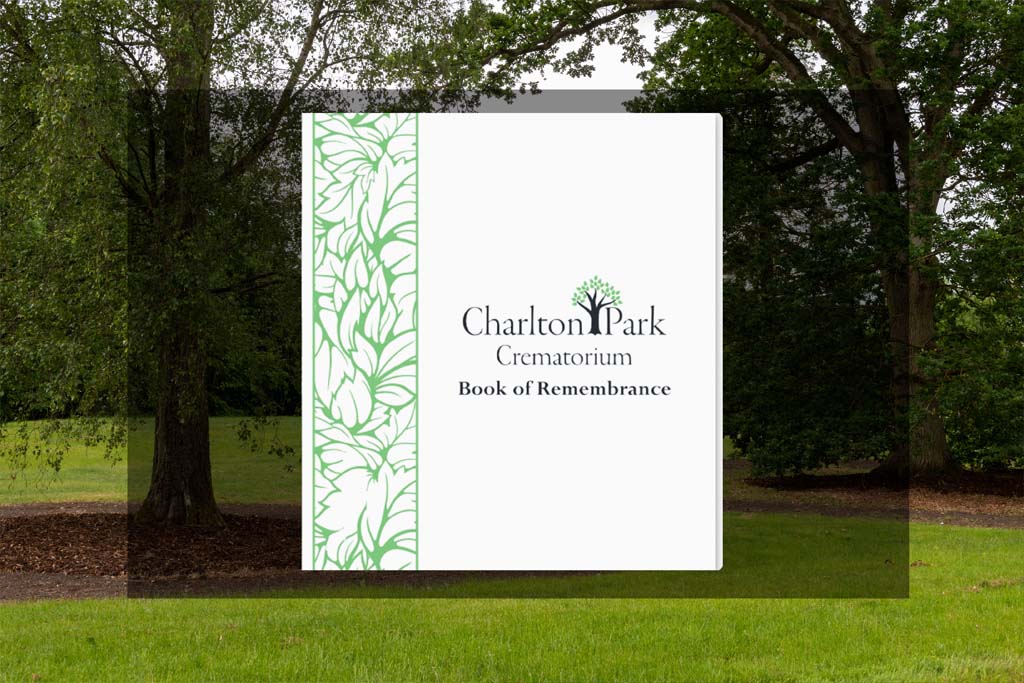 You can now create a free entry for your loved one in our Charlton Park Book of Remembrance. Simply click the button below and fill out the required fields to publish your entry today.

Note: Please make sure that all details are correct as they cannot be adjusted once submitted. A preview is available for you on the form to ensure that all information is correct and that you are happy with how the entry will look in our Book of Remembrance.
Create Entry
View Entry
For Funeral Directors
We want to make sure that working with us is as simple as possible, which is why we have a section on our website dedicated to local Funeral Directors who use our crematorium for their families.

To make a booking or download our forms, click the button below:

Funeral Directors Portal